Yes we did it!! 🎉 We won the TMI – Treasury Management International #Award 2022 for Innovation & Excellence in the category 'Best Customer Experience'!!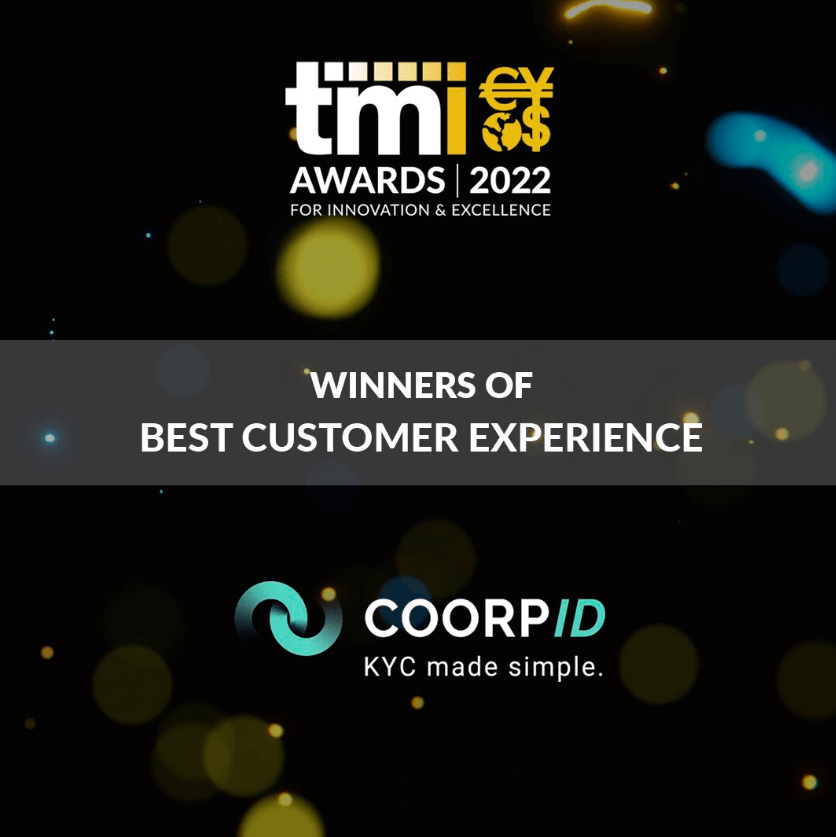 Treasury Management International (TMI) introduced the TMI Awards for Innovation & Excellence almost two decades ago. These awards have become firmly established as the quality benchmark for the #treasury profession, formally recognising the practitioners, consultants, banks and vendors who are defining new frontiers and driving best practices in treasury management globally.
We're very #proud that CoorpID has been singled out for the TMI Best Customer Experience Award. We're looking forward to attending the TMI Awards ceremony in Brussels on March 2nd and meeting up with other award-winning companies and initiatives.
And of course, we'll make sure that we continue to provide the best possible #customerexperience to all our users!