Add Relationships
To start sharing your confidential KYC documents with all your banking / business partners, you first create a new relationship with these 'external' partners on CoorpID:
Select 'Add new partner' from the Reviews menu.
Fill in the email address of your contact person.
Fill in the name of your business partner.
Choose for which of your entities you want to create the relationship. You can select multiple entities at once to create the relationship with the partner. 
Click 'Add partner'.
Now, the partner is added to your list of partners on the Reviews page.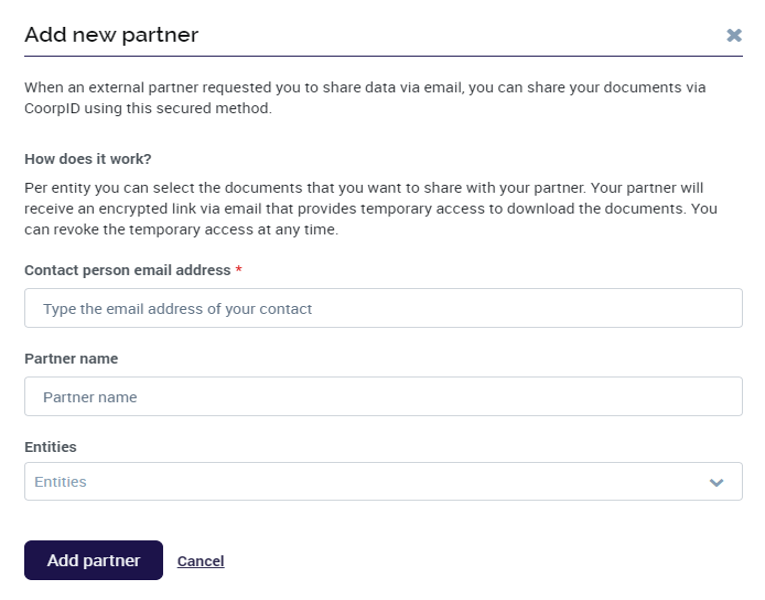 Share documents
In order to share the uploaded documents with your partners, e.g. when there is a KYC request, the following steps are required:
On the Reviews page, click on the name of the partner you would like to share documents with. Then, select the documents you would like to share with the partner by clicking the checkboxes in front of the documents' names.
Select the orange button 'Share documents'.
Give consent.
Share documents.
The partner is now being notified and will be able to see your shared documents. You can always share new documents at a later point in time, it is not necessary to share everything at once.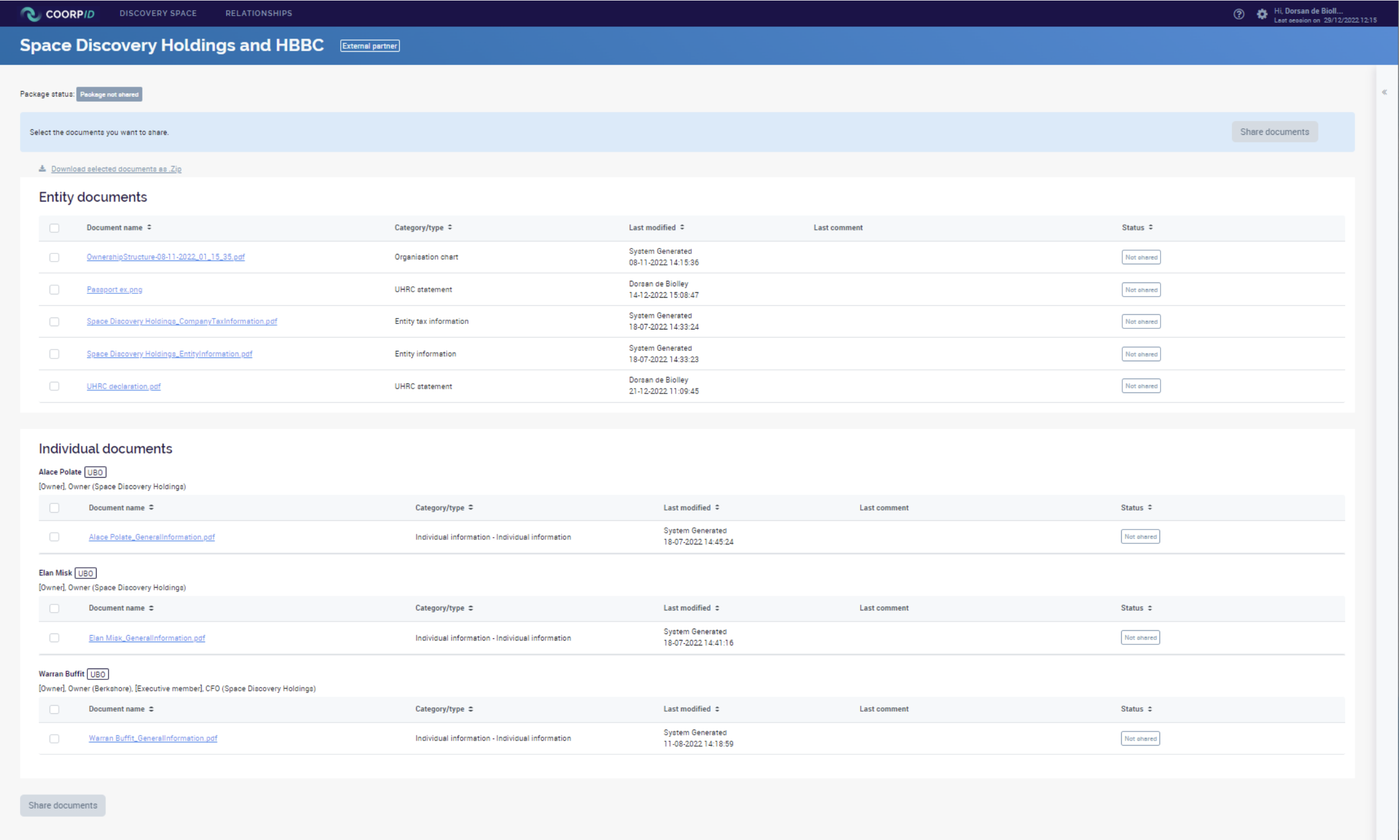 In the time we've worked on CoorpID, we've seen how important communication is to the KYC process. Make sure you inform your partner banks in advance about your decision to shift KYC requests away from the security risks that accompany email communications. You can do this by sharing this flyer, which explains just how easy it is to use our platform.