In this video, you'll learn how to activate your CoorpID account and how you can enable 2FA (starts at 00:00:41)
CoorpID uses two-factor authentication to secure your account. Open or install one of the following mobile authenticator apps:
Microsoft Authenticator
Google Authenticator
Both applications can be found on Google Play Store (for Android) and App Store (for iPhone).
Open the authenticator app and add CoorpID by scanning the QR code.
Microsoft Authenticator: Click on the + symbol in the upper right corner. Choose work or school account. Choose scan QR code.
Google Authenticator: Click on the + symbol in the bottom right corner. Choose Scan QR code.
Now, enter the six digit code generated by the Authenticator app.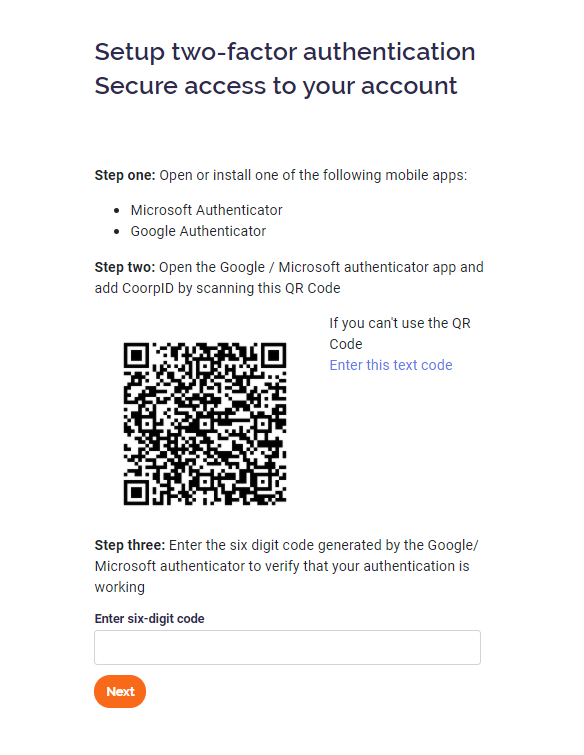 Set password
You can now set your password for CoorpID. Click 'next' when you're done.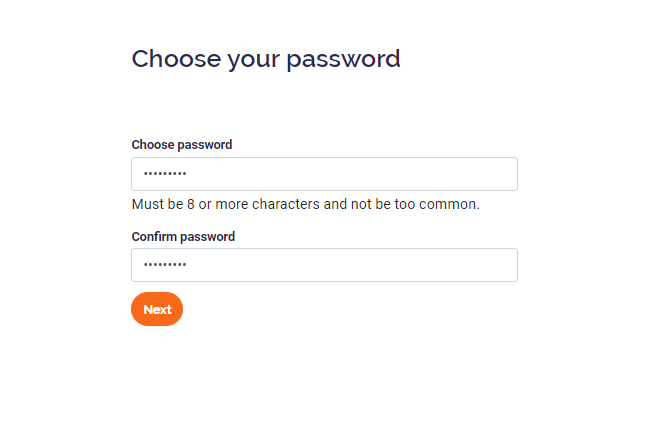 Confirmation mail
You will receive a second email to confirm your email address. Open the email and click the link to confirm your email address. The link in the email expires in 15 minutes.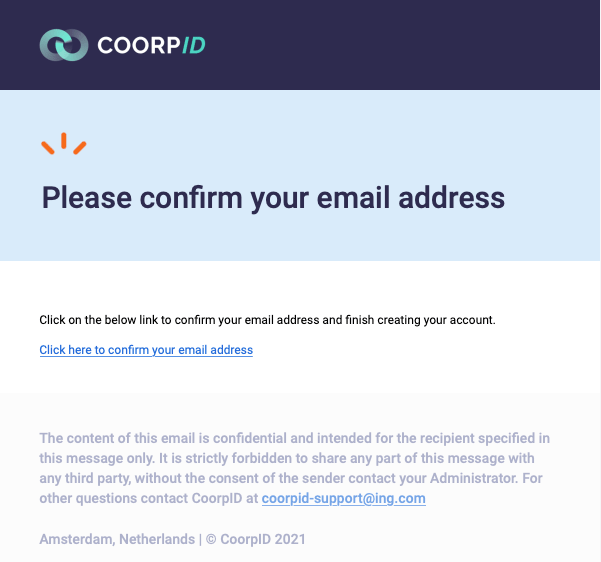 After confirming your email address your account is created! You can now sign in with your email address and password. Keep your authenticator app ready to provide the one-time, six digit code.